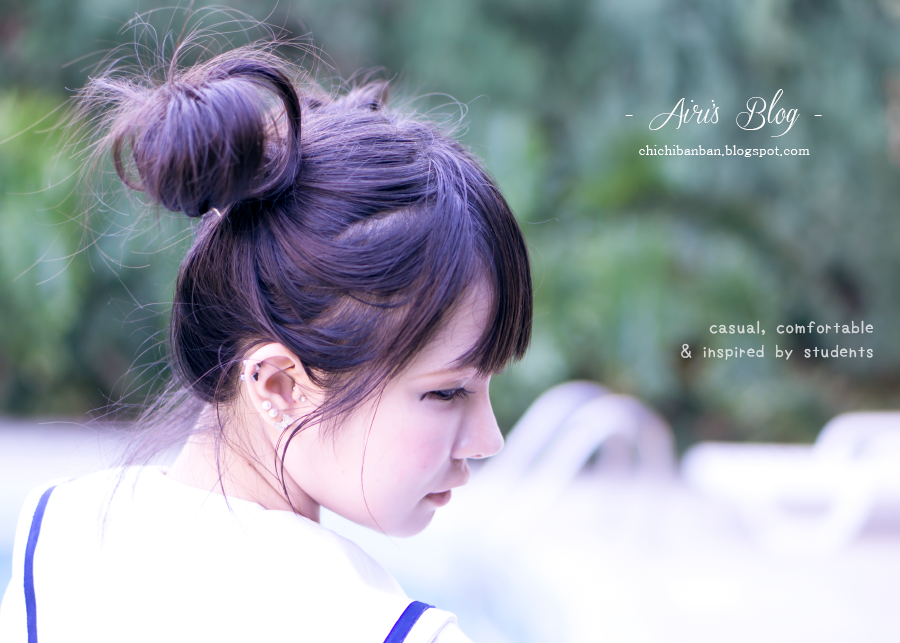 On days when I have a lot of errands, I just want to be casual and comfortable. Though I'd still like to look cute and dolly if I can help it! Inspired by BJD schoolboys, I created this outfit: casual, comfortable, cute, and innocent. (Because students are innocent, right?)
Outfit Formula: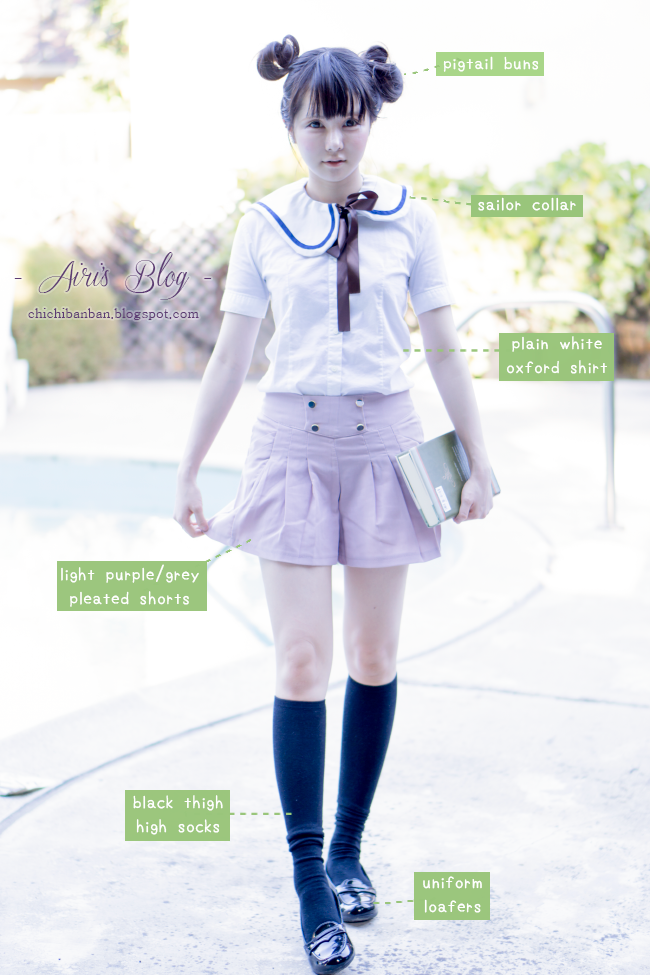 Sailor collar: handmade by me (it was my first project ><)
Oxford shirt: Dongdaemun Migliore, 10,000KRW
Pleated shorts: Tokyo Fashion
Thigh high socks: Gmarket, 2,500KRW
Shoes: Payless, ~$27

The student-feeling with this outfit also makes me want to go to the library and study~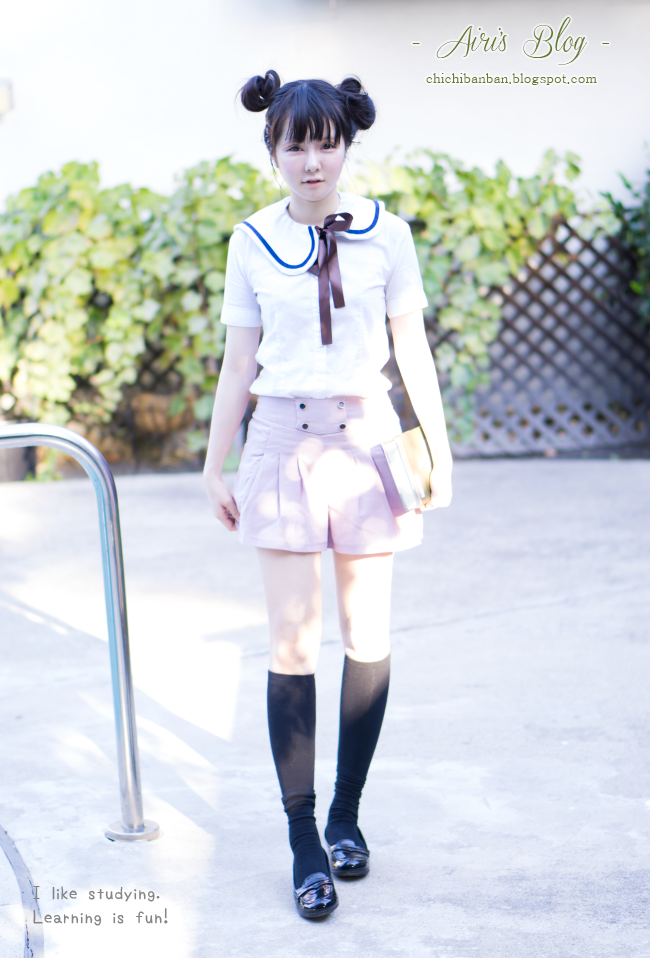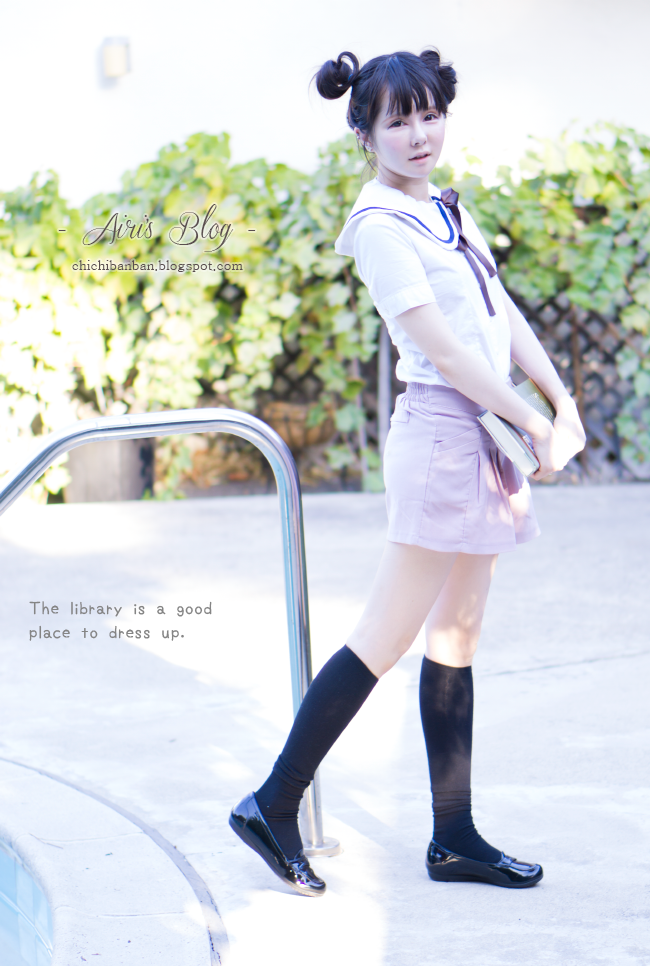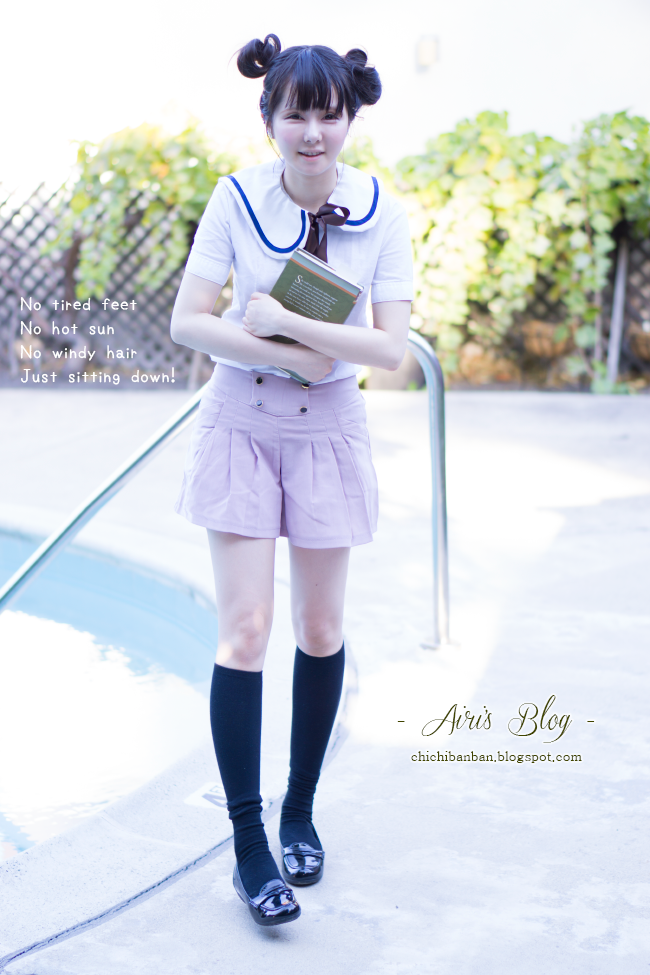 ▲ Wow, the shadows really accentuate how puffy my cheeks are! My face looks like someone took a ball of dough and poked little holes for my eyes and mouth, like this:
Haha! Coincidentally, this makes my nickname 작은번 (Little Bun) all the more befitting. My boyfriend is 큰번 (Big Bun) while I am Little Bun. And we mean bread buns, not butt buns!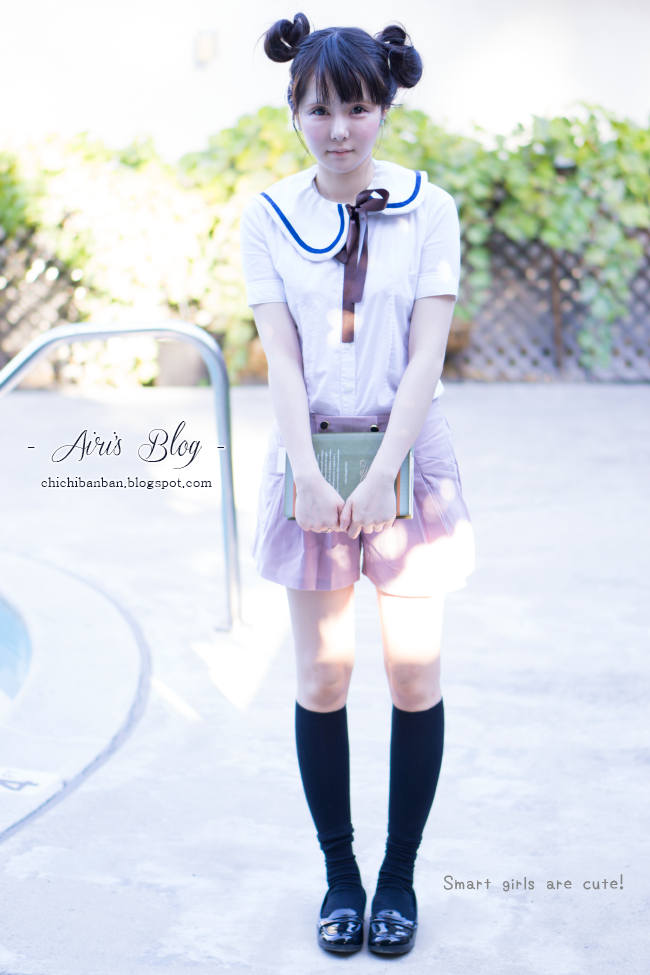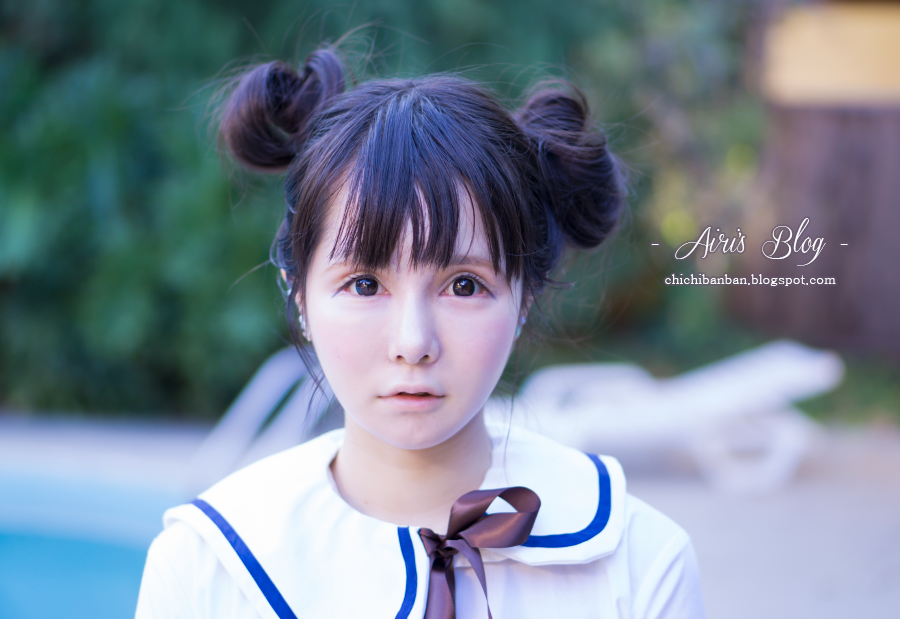 Outfit Points:
High pigtails keep my hair from getting in the way. It does wonders to keep me stay focused on my work, while looking oh-so- cute as well. I actually didn't do a great job on my hair, but oh well, you get the point!

The shorts are very airy and roomy thanks to their outward flare. This extra leg room is priceless for days where I have to walk a lot!

The oxford shirt actually has a collar of its own, which my sailor collar is merely sitting ontop of. This double-layering creates a very round shoulder line, which I think is cute and child-like. Sharp and broad shoulders look more grown-up, I think. And in the future I will pin the collar to my shirt so that it doesn't bounce around ><
Possible Alterations:
I will definitely be tweaking this general formula to create more outfits! I currently have two ideas in mind:
Preppy boy: If I swap the collar for a sweater tied around my shoulders, it'll be like preppy guy style. I'll also have to change the socks and shoes for lighter colors and leathery loafers.

Pretty and feminine: Instead of my sailor collar, I can instead use a simple brown ribbon tied into a bow. The sailor collar is a bit cartoonish. A simple brown bow would look more feminine and even older. In that case, I would let my hair down instead.
What's your comfortable errand combination?