It's Friday! Happy weekend everyone!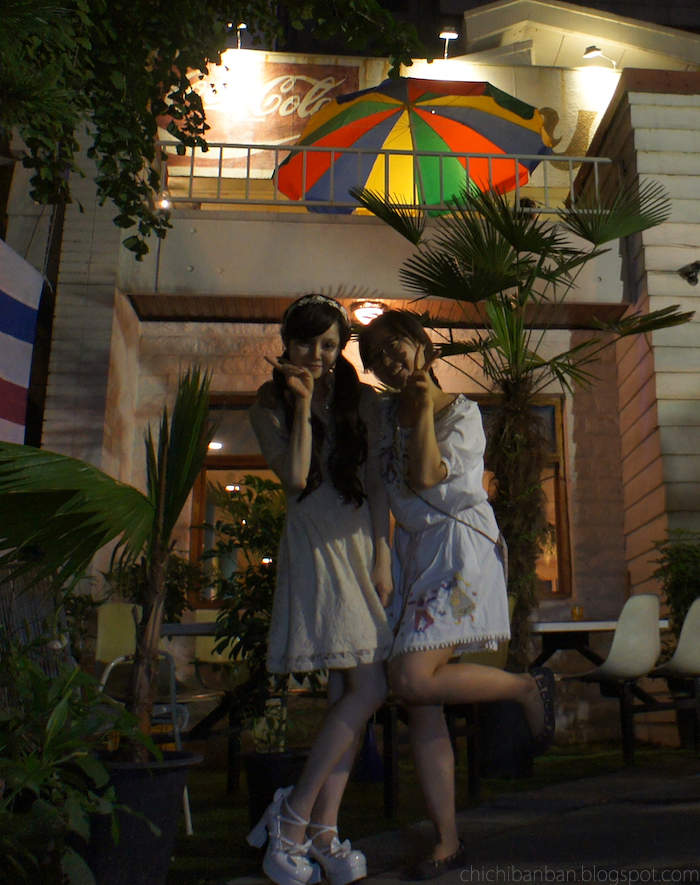 This is an old picture from summer; I'm not quite sure why I hadn't posted it by now. (Perhaps because I regret my choice in shoes?) It's at a Hawaiian restaurant in Hongdae.
Here is the zoomed out version of the photo. Their concept execution was very well done, I think!
Well, it seems that my immune system is just as vulnerable as I in Korea! I've caught yet another cold and it's getting worse by the day... And with that, I'm still undecided about my weekend plans. So what are you doing this weekend? :3