I have two things to announce.
1. I got hair extensions today.
OMG I KNOW RIGHT?! My first extensions ever!
But let me explain! I feel like SUCH a hypocrite after talking about rocking a bob…but here's the thing: The bob looked great
because the hairstylist did it
. I can't style hair for the life of me. For the past week I've ended up just looking like a dandelion. And that kinda took a toll on my doll confidence…so in a spur-of-the-momment decision today, I decided to get hair extensions!
I paid 250,000KRW. It's real human hair and it brought me from bob to lower-back length! Does anyone know if that's expensive?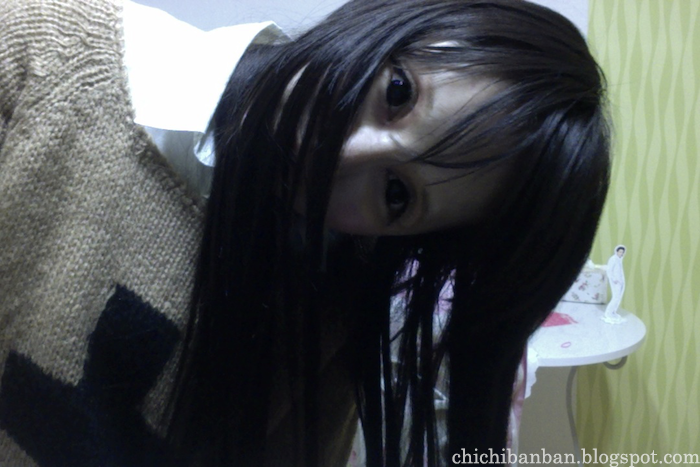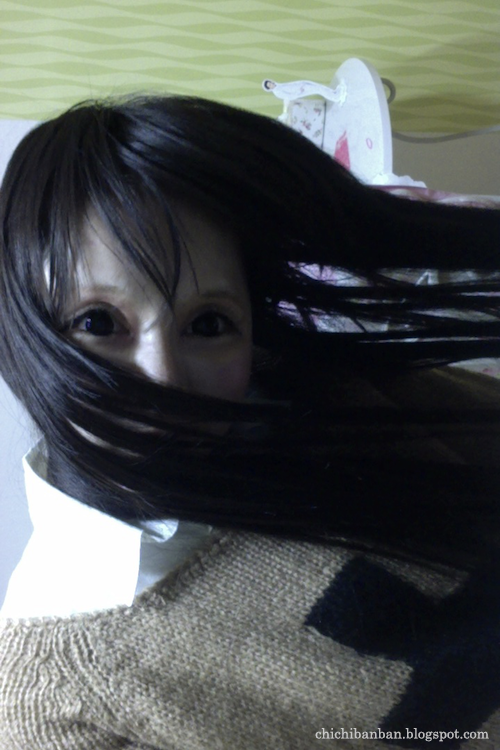 I feel very pretty~
I may or may not have flipped my hair in front of the mirror for an hour...
Did anyone notice my little paper doll in the back? Heehee, he's so cute~! It's Chanyeol from EXO. I got it as a freebie from Nature Republic! I don't know EXO members, but I chose Chanyeol because he's very beautiful! He sits on my desk and watches me work, inspires me to be pretty, and judges me when I don't study. >.< He is my cute Judging Chanyeol~!!
2. I haven't posted lately, but for a logical reason!
(At least I think I'm logical~)
This is one of my only vacation times, so I'd rather utilize my time exploring and taking pictures. I'll sort through them and write the posts later. Once I start work on Monday, I will have only a few hours in between getting home and sleeping. It's much easier to write posts than go exploring in that amount of time!
Trust me though, I've got lots on my mind! I've also decided to take a chill pill and just blog as I please. :3 A happier me makes happier entries!
Some things to look forward to:
Minnie Mouse Collection reviews
BJD cafes
Snippets
BJD Journey--I'm getting a BJD~!!!!!!!!! *hyperventilates*
Also, I hope everyone had a Merry Christmas, and if I don't get to tell you before…Happy New Year~!